You may have asked yourself this very question. Well, Cascade Stone is here to answer all of your cultured stone inquiries! There are so many advantages of using cultured stone at your Minneapolis home. Not only is it beautiful and authentic looking, possibly raising the perceived value of your home, but it is also a more cost-effective alternative to natural stone. Here are a few more facts about cultured stone to help you the next time you are renovating the exterior of your home or when building a new home.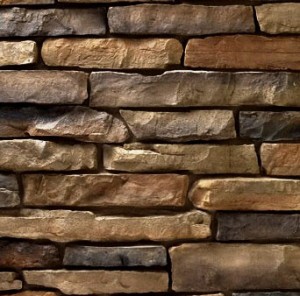 Cultured Stone Makeup
Typically, cultured stone is concrete, molded into many different shapes. Then, with Cascade Stone's innovative process, we blend colors into the stones using permanent oxides and natural pigments. The colors are integral to each stone, and are not simply a surface tint like with other companies. We create various, beautiful hues in order to achieve the most natural look possible. Great care goes into each of our molds and dyes to ensure high-quality stone fabrications that accurately reflect nature's beauty. Our cultured stone comes so close to natural stone in appearance and breathtaking beauty, you've got to see them to believe them!
Selection of Style
Our homes express our unique families and ourselves. They not only provide us with shelter, but many memories are shared with family, friends and neighbors there. So, why not transform your home into a tangible expression of your own personal style and values? Cultured stones can range in appearance from slate or granite to limestone or marble, with so many different styles to choose from, you're bound to find the perfect look to complement to your unique home and design vision. We offer over 10 different styles and over 40 different colors, just take a look at a few of our favorites and find your favorite:
Accessories
These are the accents that give the finishing touches to your cultured stone home. Our accessories such as keystones, cap stones, corner stones and sill stones are created with the same skill, care and attention to detail as all of our other cultured stone. We have several varieties of pieces to choose from, allowing us to accommodate custom requests for the home and office.
Durability
Our comprehensive 50 year warrantee on all of our products shows we stand by our cultured stone, it's truly beauty that's built to last! And, cultured stone is virtually maintenance-free. It requires only occasional washing to remove dirt and dust.
Interested in learning more about cultured stone for your Minneapolis home? For free literature, or to speak with a sales representative, call Cascade Stone at 651-774-9657. You may also Contact Us to get a free estimate or stone sample.